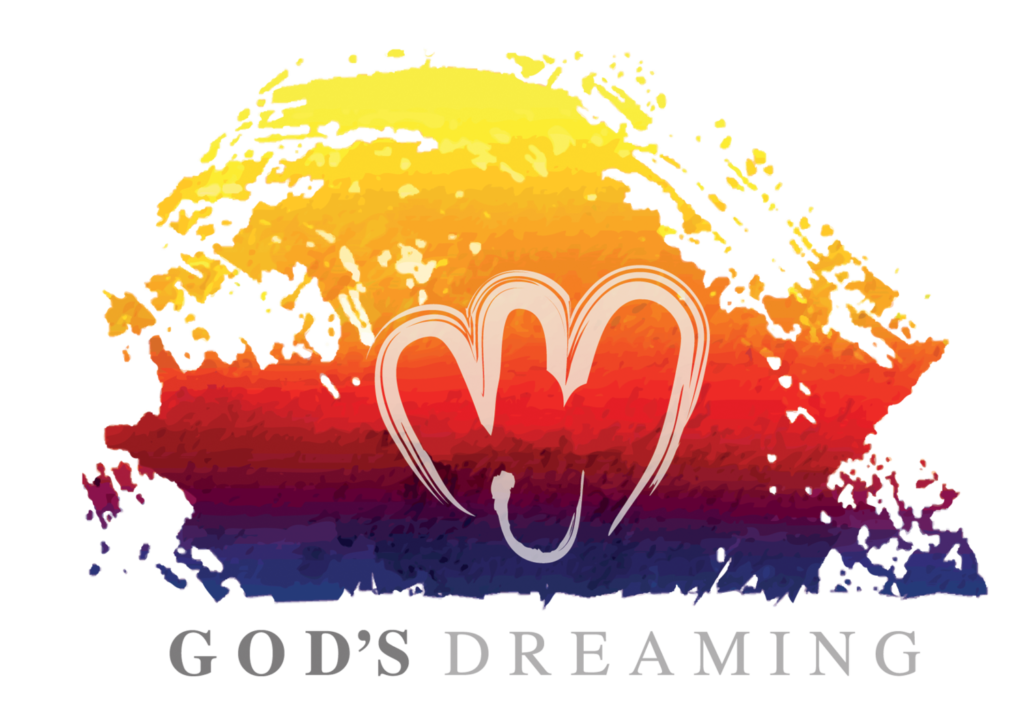 God's Dreaming is a project that started with a simple idea; an idea God gave to founder Roger Latham as he was working with people in Indigenous communities. The idea was to paint. To paint the entire story of redemption found in the Bible with Indigenous and Non-Indigenous Christians working together. Roger did not intend to create a ministry; he intended to see Indigenous and Non-Indigenous Australians working together to share God's Word.
Supported and funded by the community, the original paintings (17 of them!) were printed onto a vinyl banner, and the project launched in October 2016. Since it's launch, God's Dreaming has seen enormous growth and success as a ministry. It is expanding far beyond expectations and has reached people as far as Poland, Kazakhstan, Kenya, Fiji and Malaysia.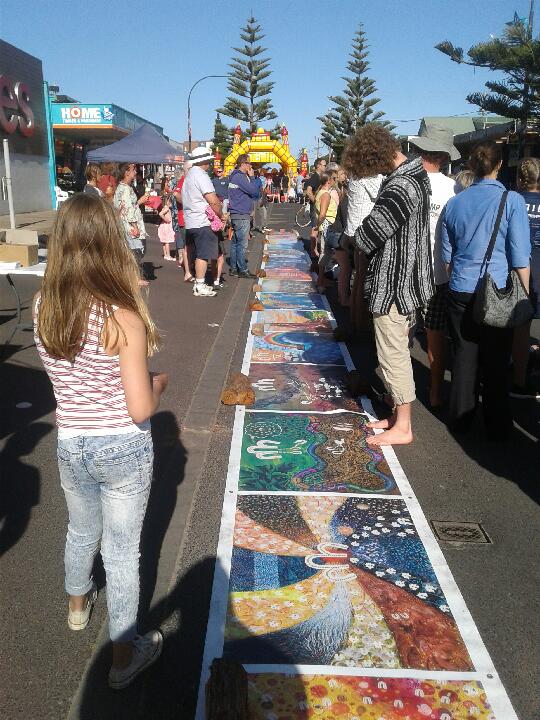 Over time, the original artworks have been developed into different mediums including booklets, books, prints, greeting cards and banners. God's Dreaming has created a beautiful book compiling stunning artworks, which communicate the Gospel story. The book acts as a reference tool that illustrates and points readers to key Bible passages in a simple way. These resources have been a tremendous blessing, allowing those who are reached through the paintings to be guided through Biblical passages to better understand and confirm Gospel truths.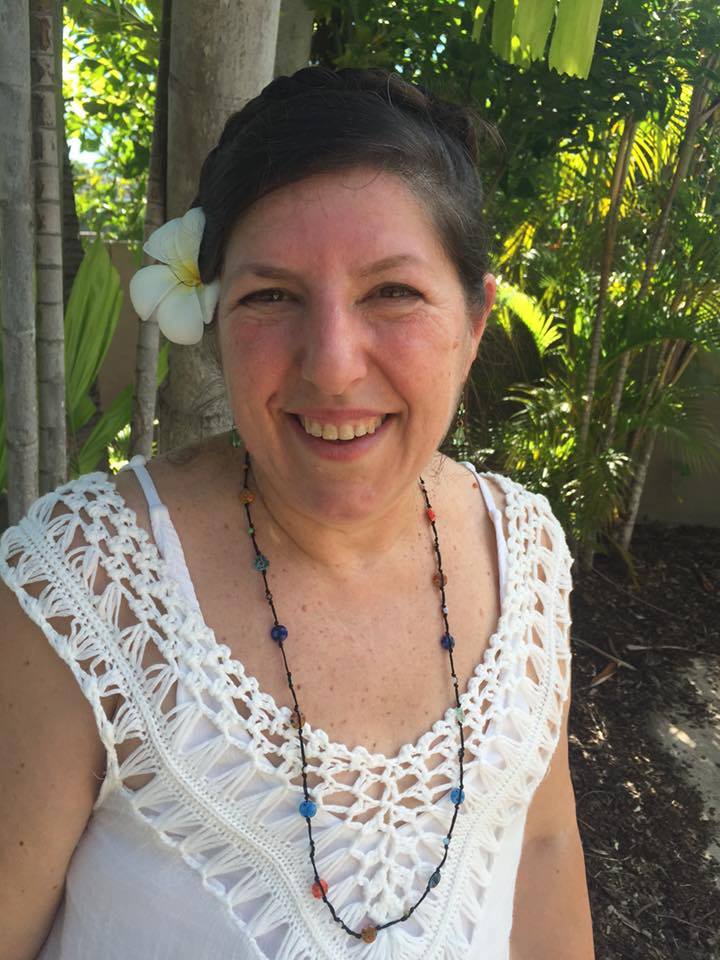 Sondy Ward, the passionate and enthusiastic CEO of God's Dreaming, found herself immersed in the project after being approached by founder, Roger, to assist in the coordination of the project. Sondy is an alumnus of Eastern, completing a Graduate Diploma of Art and Community Development under Michelle Sanders. Sondy began her time as the CEO as a volunteer, and with the growth of the organisation, much of her time is now spent planning, organising and facilitating its continuation. Over time, she has been astounded by God's power to move within the hearts of people (both Indigenous and Non-Indigenous) and to transform Indigenous communities.
One of the many ways in which Sondy has witnessed God's power is the way in which He is able to use the artworks, even when unaccompanied by additional support or services, to bring people to Christ. 'Ungodly Ties' is a painting that Sondy describes as having had a great impact on those who see it and find themselves connecting with its message – that deceiving spirits can control us within our culture, and we may have been serving the wrong things when we should have been living to serve Jesus.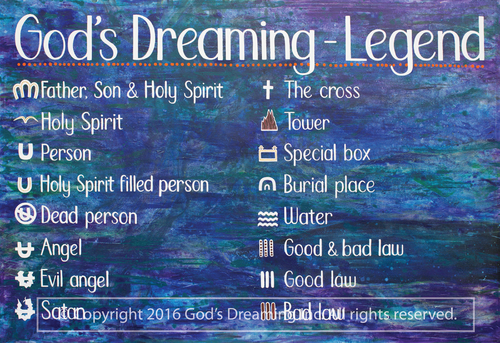 Spirituality, a deep connection to the land and a sense of family within the community are important elements of identity formation for Indigenous Australians. In this way, they create an identity for themselves differently to many Non-Indigenous Australians. No task is too great for our Lord, and despite these differences in spirituality and identity, Sondy excitedly shares that her team has not faced any significant opposition to the work that God's Dreaming is involved in. When a painting raises questions for those who don't understand, those questions are nothing to fear for the God's Dreaming team. They believe that God will, and does, work through the questioning to open their hearts and minds and bring them to commit their lives to Jesus.
Looking towards the future, the passionate people behind God's Dreaming have big dreams for the organisation but are taking one step at a time – trusting in God as they move forward into His plans. God's Dreaming has a big vision, a vision that Sondy and the team desire for others to understand and adopt as their own. Opportunities to get involved with the project can be as simple as supporting God's Dreaming financially, or if you have a passion or calling for public evangelism, booklets and banners can be purchased through the online store and groups can get together and display the beautiful banners within Indigenous communities or their own local area.
The God's Dreaming team looks forward to opportunities to share about the ministry at various events as and needs representatives to advocate for the organisation through presentations at local churches, schools and through other opportunities that may arise.
The story of the work that God has done through God's Dreaming is an amazing example of His power to move within people and bring about change in people's hearts. God is able to use us to impact His world in bigger and better ways than we can expect.
What do you feel is God's dream for your life? Don't be afraid to follow His call for you, and trust His power to move.
If you would like to get involved, make a purchase, or simply find out more, you can check out the God's Dreaming website here.
CREDIT: Thank you Catherine Doedens for your work on this piece.